Space - Free Download of Related Softwares
1) 3D Load Packer 1.76
The unique space optimizer designed to help you plan quickly and easily the best compact arrangement of a number of different size 3D rectangular objects within one or more 3D rectangular enclosures: containers, trucks, trailers, pallets, boxes.

---
2) Advanced Uninstaller PRO 2006 7.5.1
Uninstall programs safely and completely, clean and optimize your registry and Start menu. Monitor and manage installed applications, remove obsolete entries and speed up your computer! Remove application history for more than 100 applications.

---
3) Privacy Mantra 1.10
Privacy Mantra cleans your computer from online and offline tracks. It will erase and wash away most privacy threats in your machine including, Internet history, cache, cookies, index.dat files, auto complete forms and more.

---
4) Zero Trace 1.4
A powerful cleaning utility that erases all traces of activity on your computer. Saves space, protects privacy, and leaves no history behind. For 1/2 the price it does more than most internet cleaners can or ever will.

---
5) Numbers Up! Baggin' The Dragon Windows 1.1
This fun math game for ages 4-15 covers geometry, shape, measurement, algebra and data strands. A board game format is used to present 3200 questions across 14 categories in 11 graded levels. Varied question styles suit different learners.

---
6) TitleBarClock Pro 5.4.5
Display Day Time Date Month Year FreeMem FreeDriveSpace on right side of title bar in any main window that has the mouse or keyboard focus. Atomic Time sync. Desktop clock. Popup Calendar.

---
7) Moon 3D Space Tour 1.1
Pretend you're an astronaut and circle the moon from the comfort of your own desk with this screensaver. Watch as the moon appears before you, complete with real craters and mountains. OpenGL 3D rendering engine provides true photo-realistic quality.

---
8) Eagle Lander 3D 2.1.1
Eagle Lander 3D (EL3D) is an authentic simulation of the Apollo lunar landings. EL3D includes accurate renditions of scenery, flight dynamics and the lunar module.

---
9) FurtherTime 1.1
FurtherTime is a space combat simulator. Action takes place in the close proximity of Earth. Fly your space fighter and fight against enemy wings of fighters, bombers, and interceptors. There are also heavy ships in the battle.

---
10) Space Station Manager 1.2.1
Join pioneers and explorers at space agencies worldwide. Relax with Space Station Manager and build a manned space station in low earth orbit. Complete mission goals to access new modules in the game. 60 days full money back guarantee.

---

11) Jack of All Trades 1.2
Become a trader, bounty hunter, or even a pirate in Jack of All Trades. Join the rebellion or fly solo while trying to earn enough cash to survive. Visit the shipyard, then outfit your new ship with weapons and other enhancements. Guaranteed fun!

---

12) DirSize 4.8
Command line tool that can easily be automated to generate nightly reports of disk space usage, network space hogs and very large folder trees. Reports can be sorted and small folders can be prevented from being displayed.

---
13) Space Navigator 1
Custom fun browser for space freaks with links included, made with BrowserBob. This browser has been designed for people interestet in space links - it has a special metal skin and a very different navigation bar. Functionality is based on IE - safe.

---
14) MSN Space Avatar Display Pack 1.0
MSN Messenger Space Avatar Packs are fun and include many different images to use to show all your friends. These MSN Messenger Picture packs are themed so you get the best pic. This is just one more way to have more fun with MSN Messenger.

---
15) Cosmic Voyage 3.4
A stunning and mesmerizing 3D screensaver that takes you on a never-ending voyage into the depths of Space. Soar past stars and nebulae and experience the wonders of the Universe ! Marvel at the never-repeating beauty of this visual feast.

---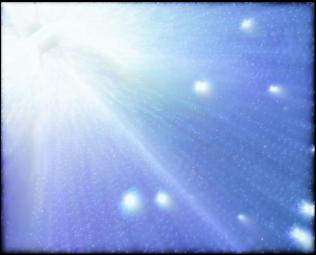 16) MBSS Light 3.1
MBSS Light is the distillate of math, color, light, motion and creation. Travel through space filled with brilliant orbs of light. Orbs are depicted using real-time 3D particle animation where many of the attributes can be configured.

---
17) Points Import for IntelliCAD 1.0
Points Import for IntelliCAD is a Point Text file import plug-in for IntelliCAD powered applications. This plug-in gives IntelliCAD powered applications the ability to import point data from text files.

---
18) Strange Adventures In Infinite Space 1.4
Strange Adventures In Infinite Space is a hybrid space adventure game in which players explore exotic star systems, seek out new technologies, artifacts and lifeforms, and boldly blow up stuff where no one has blown up stuff before!

---
19) New Frontiers 1.0
This CD-ROM celebration of space is the premier outer space screensaver and photo collection, including over 400 full-color NASA photographs from historic satellite, orbital and lunar missions.

---
20) Purge 2.1.0.538
Mit Purge können Sie Ihre Festplatte von unnötigem Ballast befreien. Es entfernt im Handumdrehen verschiedene Arten von Mülldateien, die Ihre Festplatte unnötig belasten.

---