Webmaster Tools - Internet Programs from 1 to 39 listed after name (from 39 category titles)
Order programs after downloads or name or date (currently are listed after name)


1) 007 Link Partner Finder 1.3
Easy to find relevant higher PR sites with direct add your links page. All the link pages found are direct add link page, that you can add your link directly. Such as www.a.com/addurl.html, www.b.com/add-link.html

---
2) ABC Amber ScrapBook Converter 1.03
ABC Amber ScrapBook Converter is an advanced utility which converts ScrapBook (Firefox extension) data to CHM format easily and quickly. The software allows you to convert all folders, starting from the selected folder or only selected folder.l

---
3) Blog Blaster 1.4
Blog Blaster is an automated tool to ping and submit your blogs to over 30 blog search engines with just one click. Pinging your blogs to the search engines is the fastest way to gain increased traffic to your blog.

---
4) DataparkSearch 4.38
DataparkSearch Engine is a full-featured open sources web-based search engine released under the GNU General Public License and designed to organize search within a website, group of websites, intranet or local system.

---
5) Domain Alert 1.0
If you own a website this software is a Must Have! Don't let your customers tell you your website is down or crashed! Be the FIRST to know the INSTANT it happens with this easy to use Website Down Alert Free software.

---
6) External Link Promotion 2005.1
External Link Promotion: Easy powerful web link popularity & google pagerank boost tool. Easy to find thousands of prospective link partners with top google page rank, Easy to send link exchange request emails. Fill add-link form intelligently.

---
7) eXTweet 1.0
eXTweet is an application for online promotion on the social networking network, Twitter. With it, you can get many followers by using the build in features, such as the feature for auto following and auto unfollowing.

---
8) Feed Editor 3.53
You want to create professional RSS feeds but you have no time learn RSS technology. Feed Editor is solution for you! You don't need to be a computer science guru and learn Internet technologies. Our editor makes work with RSS feeds maximally simple.

---
9) Flash Header with Menu 1.0.0
Download impressive Flash header with a Christmas theme and beautiful snowfall for any website! This plugin for Dreamweaver is a simple way to add a Flash menu to your site...

---
10) Flash Vertical Menu 1.0.1
Download flexible two-level vertical flash menu with XML navigation for any website! This plugin for Dreamweaver is a simple way to add a Flash menu to your site...

---
11) Forum in asp.net 1.0
Forum with unique frameset interface. Key features: Chat, Private messaging, poll system, thread view / BB view / date view, easy to setup! Using Access DB, other databases soon available!

---
12) Frame Image Viewer 1.0.0
Download elegant and flexible Flash Image Gallery for any website! This plugin for Dreamweaver is developed to add a collection of photos to your site!

---
13) Free Car Insurance Adsense Blog Theme 1
Have you seen my free car insurance adsense blog site? Our site create by bloly blog script to monetize it for free car insurance content and give you free offer to be one of our multi author car insurance info site.

---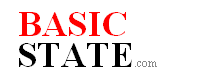 14) FREE WEB SITE UPTIME MONITOR SERVICE 1.0
Free website uptime monitor service from basicstate.com alerts you to server and network problems automatically and instantly by email or sms. Features 15 minute testing cycle, multiple alarm destinations, and problem escalation settings.

---
15) How To SEO Your Website 1.0
How To SEO Your Website in the Search Engine. Steps you can take to get Ranked. The best way to set up a website to get good internet search engine placement. Get more website traffic by making your site more attractive to Google and others.

---
16) HSLAB HTTP Monitor 1.7.35
HSLAB HTTP Monitor is a handy real-time performance monitoring and statistics analysis software application for Apache servers, which are used ubiquitously in the web hosting industry.

---
17) HTML, XML, Script Optimizer 1.2
Very Nice HTML, XML, Images and Script Optimizer

---
18) Infatech Enhanced Forum 101
Enhanced by infatech to deliver, quality listings on search engines (esspecially google). Designed to "IMPROVE" your listings via catagorys recipricalled from googles own ad network. "EVERY NEW TOPIC creates NEW GOOGLE ENCHANCED LISTINGS!"

---
19) Internet Haber Servisi 2.2
Internet Haber Servisi'yle tüm haberler anında bilgisayarınızda. Bu program, yurtiçinde ve yurtdışında olan olayları ve son dakika gelişmeleri anında öğrenmenizi sağlar. Habersiz kalmayin...

---
20) Keyword Crawler 1.1
Online website optimization tools: explore and see your site like webengines. Count and display broken and internals links. Get Google pagerank for each file and generate a SiteMaps file in XML format. KWC observes the directives of the robots.txt.

---
21)
LinkChili Directory Buzz 2.0
---
22) Personal Site Server 2.5.9
Easy to use Drag and Drop Web Site builder and Server that requires no HTML knowledge at all. The InstaFlash Designer works within the browser so you can permit other to design web pages (over the internet) using your product.

---
23) Rainbow Header with Menu 1.0.4
Magnificent header of web pages includes multilevel menu and banners with a nice slideshow. Rainbow Header with Menu for Dreamweaver is a simple, effective, and efficient way to add a header and menu to your site without JavaScript or Flash coding.

---
24) Rapid Deployment URL Launcher 1.1
Freeware tool that launches urls in separate default browser windows with only one click.

---
25) RQ Search and Replace 1.84
Find and replace text in files and MSWord and HTML documents - a (multi-line) text, whole words. Special for HTML tags and attributes. Replace, delete, insert .. operations. Search in headersfooters, hyperlinks, text frames in MSWord documents.

---
26) Site Submitter 1.0
Automatically Submit Your web site to many Search Engines. Helps keep your site listed in the search engines. Has an update feature to stay current. Search engine submission tool.

---
27) Sony Handycam Video Recovery 3.0.1.5
Digital camera photo salvage tool repairs all pictures, images lost due to files error, virus infection and software failure. Camcorder image restore utility retrieve deleted and formatted video, pictures and images from removable storage media.

---
28) SplineTech VBS Debugger 6.22
Award-winning VBS Debugging Tool: Set Breakpoints, Watch Variables, Edit and Debug your VBS code. Vbscript and Javascript Debugging Languages Fully Supported.

---
29) Submit Machine 1.0
Submit Machine is a gallery autosubmitter for adult webmasters. Effortlessly automate your gallery submissions to any blog, link dump, or TGP site. Manage your own submission sites with no monthly fees. Comes preloaded with 50+ quality sites.

---

30) The Permutator 1.0.0
Pay per click (PPC) advertising can be expensive. To save money, experts develop large keyword phrase lists that few competitors are bidding on. The Permutator helps create these lists in just minutes. Great for use with Google Adwords and Yahoo!

---
31) TrafficTravis 1.1.2
Traffic Travis Search Engine Optimization Software (SEO) is a leading SEO Software designed to analyze links, build link popularity, add link partners, add reciprocal links to your links pages and gain top search engine ranking in Google, Yahoo, MSN

---
32) Trellian WebPagePRO 1.05
Trellian WebPage allows you to create your own web pages without having to learn complex scripting languages. WebPage's WYSIWYG interface makes editing pages as easy as using your favorite word processor.

---
33) URL Monitor 1.0 6.22.2007.3
You only need to add a URL, then the software will work automatically. It will check whether the connection is successful, and will issue warning messages when connection lost. Shows the current state information using both Graphic and Text...etc.

---
34) Url Spider Jeanie 3.3.3.2.15885
' `" ; # 'Url Spider Jeanie extracted, spidered and indexed Url for your link pages, catalog system or search engine. In only a few day's you can index more than hundred thousand of url and exported these in your system. Jeanie Pro make it possible.

---
35) WAP Proof 2.0
WAP Proof is a professional WAP browser supporting WML and XHTML. Emulates several mobile terminals, validates XML syntax, allows to view source code of the document, gives access to HTTP headers and query.

---
36) Web Link 3.0
Web Link is top rated link exchange software that benefits your business by directing more free traffic to your web site, automatically protecting your back links, and archieving higher link popularity and search engine rankings.

---
37) WebDelegator 1.0
WebDelegator is a server solution that permits a collection of web servers to be hosted on a single IP address. The software accepts connections on a particular address, and establishes connections to the appropriate web server to fulfill requests.

---
38) Wondershare PPT2Flash Pro 4.7.0
Wondershare PPT2Flash Professional is an awesome PowerPoint to Flash Converter that enables you to create engaging flash presentation, demonstration and E-learning course

---
39) Wondershare PPT2Flash Std 4.7.0
Wondershare PPT2Flash Standard converts PowerPoint to Flash easily, quickly and accurately for online sharing and Web publishing with mulitple output methods

---