Top 6951-7000 Internet Programs (from 9988 category titles)
Order programs after downloads or name (currently are listed after downloads)


6951) 1st Mail-Bomber 9.61
Professional mass mailer, bulk mailer for fast sending personalized emails and mailing list management, email-based subscription on web site. Create and manage thematic mailing lists, import recipients from files, generate personalized messages.

---
6952) ForensicMailArchiver 1.30
ForensicMailArchiver creates MSG files from Outlook PST files. It extracts email, contacts, tasks, notes, calendar and journal entries. It operates in batch mode, converting all PST files placed in a user-selected operating system directory.

---
6953) FlashCam 1.1
FlashCam is Windows desktop application that could easily share you webcam over the internet. It includes latest video and audio transfer technologies. Mpeg-4 video encoding algorithm with MP3 audio encoding technology gives perfect video speed.

---
6954) dd-soft.com Meta-tag-generator 1.0
PageRank provides search engine optimization tools to check search engine ranking and tips on increasing Web traffic. Includes links to news on specific search engines

---
6955) Video Userpic 1.7.4
Video UserPic is a tool for creating video userpics from any digital video with video crop function. Result userpic will be an animated GIF file which can be applied at any forums, message boards and IM. this is really funny and useful!

---
6956) NetSet 1.2.1
NetSet saves you valuable time by automating your network setting configuration.

---
6957) ProductiveMail 1.5
ProductiveMail lets you know in real time when your emails are received and read. Make sure that your outgoing emails were received and not blocked as spam. Did your message get thru? Don't wonder. Be sure!

---

6958) BargainChecker misspelled eBay Toolbar 3.0
Searches eBay for misspelled items and provides useful eBay shortcuts and links for buying,selling and more. Every day 1000's of items are listed on eBay with misspelled or badly written titles.

---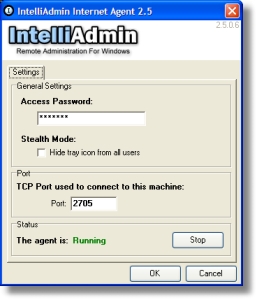 6959) Remote Control Internet Edtion 2.0
A remote control solution designed for the Internet. Easily control machines across your LAN, or across the world

---
6960) Big Mother 2.31
A switchsniff with absolutely zero configuration for mamas and papas doing parental Internet monitoring and control. Big-Mother is an eavesdropping program that needs no "bug implantation."

---
6961) System Safety Monitor 2.3.0.609
Host Based Intrusion Prevention System. Real-time proactive protection against known and unknown malware and rootkits.

---
6962) Zabidoo 1.1.803.64
Zabidoo web navigator saves you time, effort and money online and mobile. Zabidoo is your one-stop-shop to the best of the Web including the best websites, live feeds, search engines, price comparison sites, and local search for just about anything!

---
6963) PacketTrap Syslog Server 2.2
PacketTrap Syslog Server receives, logs and displays syslog messages from routers, switches, and any other syslog enabled device. Filter by facility, severity, date, host name, key word, forward to another syslog server and export to a file.

---
6964) Grandstream GXP-2010 IP-Telefone
The professional phone at a low price The Grand GXP-2010 is the big brother of the Grand GXP-2000 and offers a variety Business optic new functions, the GXP-2010 for professional VoIP SIP phone with innovative technologies, etc.

---
6965) Simkl Tray 1.2
Simkl Tray gives you easy access to Simkl IM History Viewer from your PC. Simkl allows you to consolidate all your IMs - ICQ, AIM, Yahoo, or MSN. It's a Web application that collects all your instant messaging conversations on their servers...

---
6966) Live Support Chat Pro 5
Increase Sales and Decrease your Support Costs. Add LiveSupport.com Live Support Chat to your website in only ten minutes. Start interacting with your website visitors by downloading a Free 14 day trial now.

---
6967) Network Monitoring Software 5.2.6
Network Monitoring Software is Windows based network monitoring utility. Network administration tool monitor your internet and intranet servers, routers, modems, databases, services, event logs, performance 24X7 and alert you when any problem occur.

---
6968) EasyUploader 1.3
Ideal application for uploading files to Easy-share.com - free file hosting service. No registration needed. No upload limits. Allows multiple file upload, proxy support, export of uploaded files urls.

---
6969) GlassNet 1.0
GlassNet is a network monitoring solution, design to ease the job of the network administrator. Providing real time monitoring at the service level is an efficient tool to stay on top of the network problems.

---

6970) AXIGEN Mail Server Business Edition 7.1.3
AXIGEN Mail Server is a complete messaging solution for Linux, BSD, Solaris; offers (E)SMTP, POP3, IMAP4 and Webmail services, List Server, Personal Organizer, enhanced security features, centralized Web/CLI Admin and FREE technical support.

---
6971) IAS Reporting 3.41
FactotumNOW IAS Reporting imports IAS/RRAS (Microsoft VPN) log files through an engine that can be installed onto the VPN/IAS server. IAS (Microsoft® Internet Authentication Service) statistics are then updated automatically every two minutes.

---
6972) Fast Email Autoresponder 1.2
Fast Email Autoresponder is is a powerful solution to send automated replies and follow-up letters. FEA can work with multiple POP3 internet mailboxes, filter incoming messages by different conditions

---
6973) HTMLBlock v1.90 v.1.90
HTMLBlock Professional HTML Encryption & Website Security Software Application. HTMLBlock works on all webhosts and websites. Gives you the best protection with over 15 security tools and specail webmail protection and anonymous email tools.

---
6974) PassCryptor 1
PassCryptor keeps your passwords safe with strong encryption using the Twofish Cypher. You don't have to remember all your passwords anymore with this easy to use management tool. Includes one-click link and copy password to clipboard features.

---
6975) Fast Email Verifier 2.0
Fast Email Verifier quickly and easily verifies email addresses in databases, address books, spreadsheets or any other mailing list. The product is based on the latest .Net technology and can find approximately 85% of your dead email addresses.

---
6976) OptOut Manager 2.0
OptOutManager is an email processor and autoresponder that allows you automatically process all emails you have in your POP3 mailbox sorting it as required and performing manipulation with it.

---
6977) E-mail Management Server 2006
E-mail Management Server allows administrators to move, copy, delete or archive messages and attachments based on content, age, location, type and size. All administration is performed through easy to understand and use step by step wizards.

---
6978) Spam Blocker For Web Forms 1.0
Professional Spam Blocker For Web Forms is a powerful, easy-to-use application ideal for protection of web forms from being parsed and used for sending spam emails. Includes adjustable spam filters and anti spam source code protection.

---
6979) Restore Lost Files 2007
Recover Lost Files is a safe and affordable do-it-yourself data recovery solution that is designed to Recover Lost Files from media such as Hard Drives, Floppy Drives, SmartMedia, CompactFlash, Memory Sticks.

---
6980) z/Scope Classic 6.0
z/Scope Classic is a SSL/SSH enabled multi-session terminal emulator for accessing AS/400 iSeries, IBM Mainframes and UNIX hosts under Windows platforms. z/Scope is solid, fast, secure, inexpensive and provides users with state-of-the-art interfaces

---
6981) Extract Data & Text From Multiple Web Sites Software 7.0
Extract the text you want from the web. Extract from multiple sites at once. Extract lines from a web site that contains or does not contain certain characters. Extract text between two characters repeatedly throughout the site.

---

6982) WFilter Enterprise 3.1
Monitor all Internet activities of your network...

---
6983) IP Country Lookup 1.0
IP Country Lookup is a free application for Windows that lets you lookup the country associated with an IP address or hostname.

---
6984) Kiwi Log Viewer (Lin) 2.0
Kiwi Log Viewer for Linux is a freeware application that displays text based log files in a tabular format. Features colorization based on sub-string or RegExp matches.

---
6985) Smart Mail Checker 1.11
Smart Mail Checker will notify you about a new incoming important message.

---

6986) VIP Anonymity 1.0
Safely surf through anonymous proxy servers. Hide your IP and make online shopping secure. VIP Anonymity will effectively protect and hide information about you and your browsing habits. Malefactors and online scums don't have a single chance!

---
6987) History Shredder For Windows 3.1.2.3251
Deleted files are the first thing hackers, privacy thieves, and other computer experts look for when they are trying to recover sensitive information from your computer or discarded disks. Also, employers routinely search for 'deleted' files.

---
6988) Cosmic Mailer 1.01
Cosmic Mailer is an anonymous Email sending software,by which a user can send Emails directly from computer, no matter the From email id exists or not.

---
6989) Pocket SpamFilter 1.5.0.1
Pocket SpamFilter is the PPC 2002, WM 2003/SE/WM5/WM6 application that helps you keep your email account free of spam. Reduce your bandwidth usage by inspecting your email account before downloading. Powerful email filtering.

---
6990) Net Orbit 1.5
Increase user productivity by supervising your entire network. Watch employee or student screens simultaneously. Visually pinpoint problem individuals with ease. Send users a message, lock their PC or take FULL control using your mouse and keyboard.

---
6991) FireDaemon Trinity 2.4.2669
FireDaemon Trinity is an Windows Service Management platform. Trinity allows you to manage all services running on all workstations and servers across your network. Trinity also allows you to run any application as a service.

---
6992) Post2Blog Express 2.10 RC
Free desktop editor for your Blogger, Livejournal, WordPress, Typepad, Movable Type blog with images uploading support and ability to edit recent post.

---
6993) Anti-Spam Blacklist Thing 1.0
Anti-Spam Blacklist Thing lets you check to see if a given IP address or hostname is on one of up to 20 different anti-spam blacklists. Anti-Spam Blacklist Thing is provided by SpamButcher completely free of charge.

---
6994) Zmeil 1.2
Zmeil recovers email messages from damaged databases. Supports MS Outlook (PST format), Outlook Express (.dbx format), Eudora, TheBat!, Thunderbird. Fast and easy to use.

---
6995) Cash Advance Loans Finder 1.00
If you need a little extra money to pay rent or were in an small fender bender, payday cash advance loans will let you borrow the fund till your next payday for those unexpected situations when you need money fast. We find you that money!!

---

6996) Expert Website Monitor 2.1.0.8
Expert webmaster is a server and website monitoring software for real time performance and problem notification for server, web based application and servers.

---
6997) ConceptDraw NetDiagrammer 5.5.1
ConceptDraw NetDiagrammer is a computer network diagramming, LAN scanning tool. It allows you to draw professional network and system diagrams,UML diagrams,schematics,flowcharts

---
6998) MyInstantTraffic 2.0
MyInstantTraffic will help you increase web site traffic and get more visitors to your site. Best of all, the increased visitors to your site won't cost you a penny. This is free traffic! <a href="http://www.MyInstantTraffic.com">Instant Traffic</a>

---
6999) HandyFTP 1.0.21
FTP upload tool for lazy people. Point to something to upload right in your explorer window. Right-click and choose destination. Program silently uploads your files without bothering you again. Quite handy. Supports secure authentication (OTP-MD5).

---
7000) SEOSmart Future PR 1.0
Recovery-review.com started work under the best freeware package of handy SEO tools. First released tool called Future PageRank. It checks 19(!) Google data centers for PageRank and allow you watch PR dynamics for your site (or your peers site)!

---


Browse Pages: [1] [2] [3] [4] [5] [6] [7] [8] [9] [10] [11] [12] [13] [14] [15] [16] [17] [18] [19] [20] [21] [22] [23] [24] [25] [26] [27] [28] [29] [30] [31] [32] [33] [34] [35] [36] [37] [38] [39] [40] [41] [42] [43] [44] [45] [46] [47] [48] [49] [50] [51] [52] [53] [54] [55] [56] [57] [58] [59] [60] [61] [62] [63] [64] [65] [66] [67] [68] [69] [70] [71] [72] [73] [74] [75] [76] [77] [78] [79] [80] [81] [82] [83] [84] [85] [86] [87] [88] [89] [90] [91] [92] [93] [94] [95] [96] [97] [98] [99] [100] [101] [102] [103] [104] [105] [106] [107] [108] [109] [110] [111] [112] [113] [114] [115] [116] [117] [118] [119] [120] [121] [122] [123] [124] [125] [126] [127] [128] [129] [130] [131] [132] [133] [134] [135] [136] [137] [138] [139] 140 [141] [142] [143] [144] [145] [146] [147] [148] [149] [150] [151] [152] [153] [154] [155] [156] [157] [158] [159] [160] [161] [162] [163] [164] [165] [166] [167] [168] [169] [170] [171] [172] [173] [174] [175] [176] [177] [178] [179] [180] [181] [182] [183] [184] [185] [186] [187] [188] [189] [190] [191] [192] [193] [194] [195] [196] [197] [198] [199] [200]