Top 651-700 Web Development Programs (from 2879 category titles)
Order programs after downloads or name (currently are listed after downloads)


651) Advanced PDF to HTML converter 1.9.9.9
Convert PDF files into HTML so they can be used for online browsing and accessible to all search engines. Graphics, hyperlinks, bookmarks and vector drawings will be preserved.

---
652) 44 Scripts and Tools 1.0
Scripts with resell rights, built fabulous profit pulling websites This package is full of many popular CGI, PHP scripts you can use to create fabulous website Select from affiliate scripts, classified ad scripts and more. Automate your website.

---
653) EditiX (for Windows) 3.0
EditiX is an XML editor and XSLT debugger for Windows,Linux and Mac OS X designed to help web authors and web application programmers take advantage of the latest XML and XML-related technologies such as XSLT / FO, DocBook and XSD Schemas.

---
654) Form Mail Software
EasyFormIt lets you design your webforms any way you want, asking your visitors as many questions you like. The form submissions are saved in database and emailed to you every time a visitor submits a form.

---
655) Online Dating Software 3
Online Dating Software for your Online Dating Business. Open Your own profitable online dating business with our Professional Online Dating Software!

---
656) 007 Link Exchange Easy 2.21
Link Exchange Easy: Find, suggest, add and exchange cool reciprocal links to improve your web site link popularity and google page rank. Find cool links by keywords and backlinks by site. Find backlinks to all the top ranking sites by keywords.

---
657) ASP Report Maker 1.0.0
ASP Report Maker is a powerful reporting tool that can generate dynamic ASP (Active Server Pages) Web reports from a Microsoft Access Database or any ODBC Data Source.

---
658) Power-Stats 1.0
Web statistics software download source code ASP mySQL, Real Time traffic analysis tool and visitor behavior. web statistics and site traffic measures are displayed in comprehensive graphs. Multiple user policy and unlimited domains to track.

---
659) M6.Net PR Quick Check 1.00
The M6.Net PR Quick Check is a extremely easy to use, free Page Rank checker tool that allows you to check the PR of a page or a web site and compare it with the previous PR of the same page. A very useful tool for webmasters.

---
660) HomePage2 2.50901
Allow your visitors to create their own informational page on your site. They need only fill in some personal details and the script does the rest, generating the HTML automatically.

---
661) CodeThatPacker 2.1
CodeThatPacker is a powerful JavaScript compression utility. CodeThatPacker removes comments and whitespaces from your scripts, supports all JavaScript syntax including regular expressions and automatic semicolon insertion, can copy several js-files.

---
662) ColorMania 2.7
ColorMania is a extended colorpicker with an eyedropper component and a screen Magnifier. ColorMania lets you easyly select and modify colors. It's the ideal tool for website and application developers.

---
663) AVI2Flash Converter 1.4c
"AVI2Flash Converter" is a simple utility to convert AVI, MPG, MOV or WMV video movies into Macromedia Flash video (SWF or FLV).The output SWF movie can be created with or without built-in customizable playback panel and with or without preloader.

---
664) CNSearch Pro 1.4
CNSearch Pro is a simple-to-install and use search system for WEB-sites. Supports any UNIX and Windows. Indexes files of types: .pdf, .mp3, .html, .doc, .rtf, .txt. CNSearch Pro was designed and tested to work at any hosting provider.

---
665) DomainMaster 2.01
Helps Web Master manage one or more web sites. Organizes all the data on hosting services, domains, registrars, and HTML pages. Tracks fees and due dates. Includes Internet address book, reports and is exceptionally easy to use.

---
666) LightSpeed Website Optimizer 1.2.1
The Website Optimizer deletes unnecessary characters like more than one white space in a row (New Line, Tab, Space) without damaging the content of the web page. --> Less traffic for surfers and the server.

---
667) CHAOS Submitter 2.5
Free URL submitter to over 300 Search Engines, Directories and Link Pages!

---
668) Rank Gazer 2.2
Controlling your marketing investments is now easier than ever. Rank Gazer will help you to track the results of your SEO campaigns. The program retrieves your site position from search engines, etc.

---
669) PetSite 1.0
PetSite v1.0 is a multi-browser compatible perl script that quickly and easily permits you to set up and maintain an extensive and well organized pet directory under Windows or Linux with a minimum of effort on your part.

---
670) Pixel Ads for Website 1.0.3
Pixel Ads For Website provides Pixel Advertising Solutions to help our clients promote thier web sites. pixels ads will be visible for at least 5 years.

---
671) Yaldex JSFactory Pro 3.2 3.2
You will find invaluable source of attractive and ready-to-use special effects there and will be able to place them on a page easily. And now you have, at last, the first specialized JavaScript Editor allowing to create, edit and test DHTML scripts.

---
672) Yaldex PopUp 4.0 4.0
This WYSIWYG (What You See Is What You Get) program generates HTML and JavaScript code to open a URL in a new (PopUp) window. You can specify the properties of the new window, attributes (whether it is resizable, has a menu bar, a so on).

---
673) ByteRun Website Compiler 1.0
Compile your website into Windows application, create cd autorun. Distribute copy of your website to users without internet connection. Standalone websites runs very fast and require no additional software.

---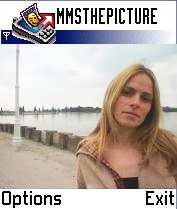 674) MMSThePicture 1.0.0
With MMSThePicture, application for Symbian powered mobile phones, process of preparing and sending MMS with captured photo becomes easier than ever. With just ONE click on this key MMSThePicture will capture picture and send it to your friend.

---
675) Site Statistics 2.1
Site Statistics is a professional Web analytics solution for analyzing Web resource activity. The program comprises best features of both a counter and a log analyzer and provides a set of additional tools for Web site optimization

---
676) LinkAssistant 1
LinkAssistant SEO tool - the most effective SEO software. LinkAssistant is the most effective SEO software created for link building and link management.

---
677) Easy HTML To Any Script Converter 1.4.1
Easy HTML To Any Script Converter provides fast and easy conversion of HTML Files and HTML Blocks to any Script. Also you can use it for encrypting the email addresses with JavaScript for preventing any access to them by spam-bots.

---
678) Blog Planter 1.0
An easy to use blog submission software tool used to help distribute your blogs to blog directories. Find niche blog categories within blog directories that accept fast blog inclusions.

---
679) csIniFile 1.0
This ASP component reads and writes Windows style INI files. It provides a comprehensive set of functions making INI files a powerful way to store application settings. Free trial and demo included.

---
680) Web Optimization Angel Pro 3.70
Web Optimization Angel Pro: Just 10 steps website search engine optimization focused tool. Improve your website search engine ranking, Increase your traffic, Leaves competitors behind. Easy Google, Yahoo and MSN search engine optimization software.

---
681) Word Net 1.2
WordNet lets you make a website using Microsoft Word. There is no need to register or create an account, simply click "publish" and your word document becomes a live website with an address www.yourchoice.mswnet.com.

---
682) PHP Editor 2.22
PHP Editor have Sintax Highlight for PHP, HTML, SQL, Java, JavaScript, XML, Perl, C++, Python, CSS and others. Integration with Manual. Internal Browser. Web Server. Templates and more

---
683) Profit Protector 1
Protect your affiliate links with javascript encapsulation. Profit Protector will generate HTML pages that you can link to that will hide and protect your affiliate identification.

---
684) Izlenim Html Hyphenator 1.00
This software is created to make web pages look more beautiful. Izlenim HTML Hyphenator can add hyphenation marks into any web page.

---
685) E-Store Constructor ASP Edition 2.5
The product allows you to sell online services (e-store ownership) using monthly subscription to customers who want to have E-Shop without having to buy and host scripts needed for that.

---

686) Forum Promotion Suite 2.0
Help promote your website, product or service through messageboards. Automatically insert your messages into messageboard posting forms, formatted in any of several different message board posting formats. Even track your posts for new replies!

---
687) MyWebServer 1.0.3
MyWebServer is a free personal peer-to-peer web, file and application server. It allows you and your associates to access areas of your computer from any location using a standard web browser, just like any other internet web site.

---
688) Just Buttons 4.1
Need to create a button or banner for your web site but don't want to learn how to use those complicated paint programs? Well Just Buttons lets you create web buttons and banners instantly, just the way you want! Including Javascript mouse events!

---
689) Agama Web Buttons 2.64
Professional tool for creating Web Buttons. With this software you can create a variety of 2D and 3D glassy, metallic, plastic and even XP or Vista style buttonss. HTML & Java Script is automatically created! Creating roll-over and animated buttons!

---
690) ProPage Free Thank You Page Creator 1.0
Generate thank you pages for any of your products at the click of a mouse. Enter the information and out comes a thank you page with your email, download link, requirements and more. Your payment processor name is also included. Get it free.

---
691) CoffeeCup Headline Factory 4.0
Create Java applet headlines easily without any Java or HTML programming knowledge. Use headlines to announce news and link to other pages. Save space while improving the look and feel of your site. Take full control over size, style, color and more.

---
692) 2D/3D Vertical Bar Graph for PHP 5.1
This PHP script provides a very easy way to embed dynamic vertical bar graphs to PHP apps and web pages. Very easy to use and it's perfectly possible to add professional quality real time graphing to web pages & apps within minutes. Try for free.

---
693) Bible in One Year 50303-1645
Another script for your church site: this allows your congregation to read through the Bible in a year, either by visiting your site each day, or subscribing to the RSS feed.

---
694) AllWebMenus LITE 4.1.624
Create cross-browser popup or drop-down web menus in just minutes with AllWebMenus. This dhtml-Javascript menu builder requires no dhtml-Javascript experience from you, and you can easily link your web menus to your web pages in only seconds!

---
695) Web Link Validator 4.7
Web Link Validator is a powerful site management and link checker tool that allows webmasters to automate the process of testing web sites for broken links, missing titles, slow-loading documents, orphaned files and much more.

---
696) PickaCart First - Mauve 2.5
PickaCart First - Mauve. An easy to build Database driven asp Shopping Cart. Images in all product displays. Use html script in the description areas. Room for 130,000 characters for html, large images and text. Database Updater Form to install pr...

---
697) Fortune3 Shopping Cart and Ecommerce 6.2a
E-Commerce shopping cart software - best to create and design a state-of-the-art online store. Build a fully functional E-Commerce website ready to take online orders - process payments in real-time for both retail (B2C) and wholesale (B2B) business.

---
698) Macromedia Dreamweaver MX 2004
Macromedia Dreamweaver provides the productivity of a visual Web page layout tool, the control of an HTML text editor, and support for Dynamic HTML in one professional, easy-to-use package. Dreamweaver can be used seamlessly with Macromedia Flash, Fireworks, and Director to develop engaging Web content.

---
699) Affiliate Network Solution 1.9.58
The most effective marketing tool to earn money on-line. Simple and easy-to-set-up program. The design can be easily changed to suit you. Thousands of products, partners, and ads. A full-service advertising network.

---
700) Ask and Receive 2.0
full-featured Reciprocal Link management system intended to be installed on any web site which provides PHP language support. Ask and Receive Increases quality traffic to your site with out any cost and without any gimmicks or SPAM

---


Browse Pages: [1] [2] [3] [4] [5] [6] [7] [8] [9] [10] [11] [12] [13] 14 [15] [16] [17] [18] [19] [20] [21] [22] [23] [24] [25] [26] [27] [28] [29] [30] [31] [32] [33] [34] [35] [36] [37] [38] [39] [40] [41] [42] [43] [44] [45] [46] [47] [48] [49] [50] [51] [52] [53] [54] [55] [56] [57] [58]